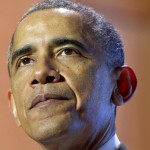 What If We Really Are Defeating ISIS?
By Jeffrey Hutchins, 2015
As soon as the first big snowstorm of 2015 hit, there were people who said it is proof that "global warming" is a hoax. Of course, it's no such thing. One storm, one cold spell, even one lasting many days, or even one brutal winter does not overturn a mountain of evidence that the globe's climate is changing and generally growing warmer.
And so it is with terrorist attacks. … [more]