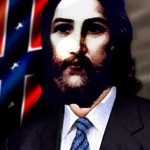 Live from darkest Arkansas
By Gene Lyons, February 19, 2015
Housebound in an ice storm, the columnist finds himself distracted by online trivia and tempted to yell at the TV:
Washington Post headline: "Williams undone by his gift for story-telling/Anchor's love of a good yarn played a role in his downfall."
Gee, you think? The bottom line is that there's a little Ted Baxter in every TV news personality. However, when everybody starts laughing, Brian, it's over.
That … [more]